Toxicity + Complicity
Issue

❽
↓
Feature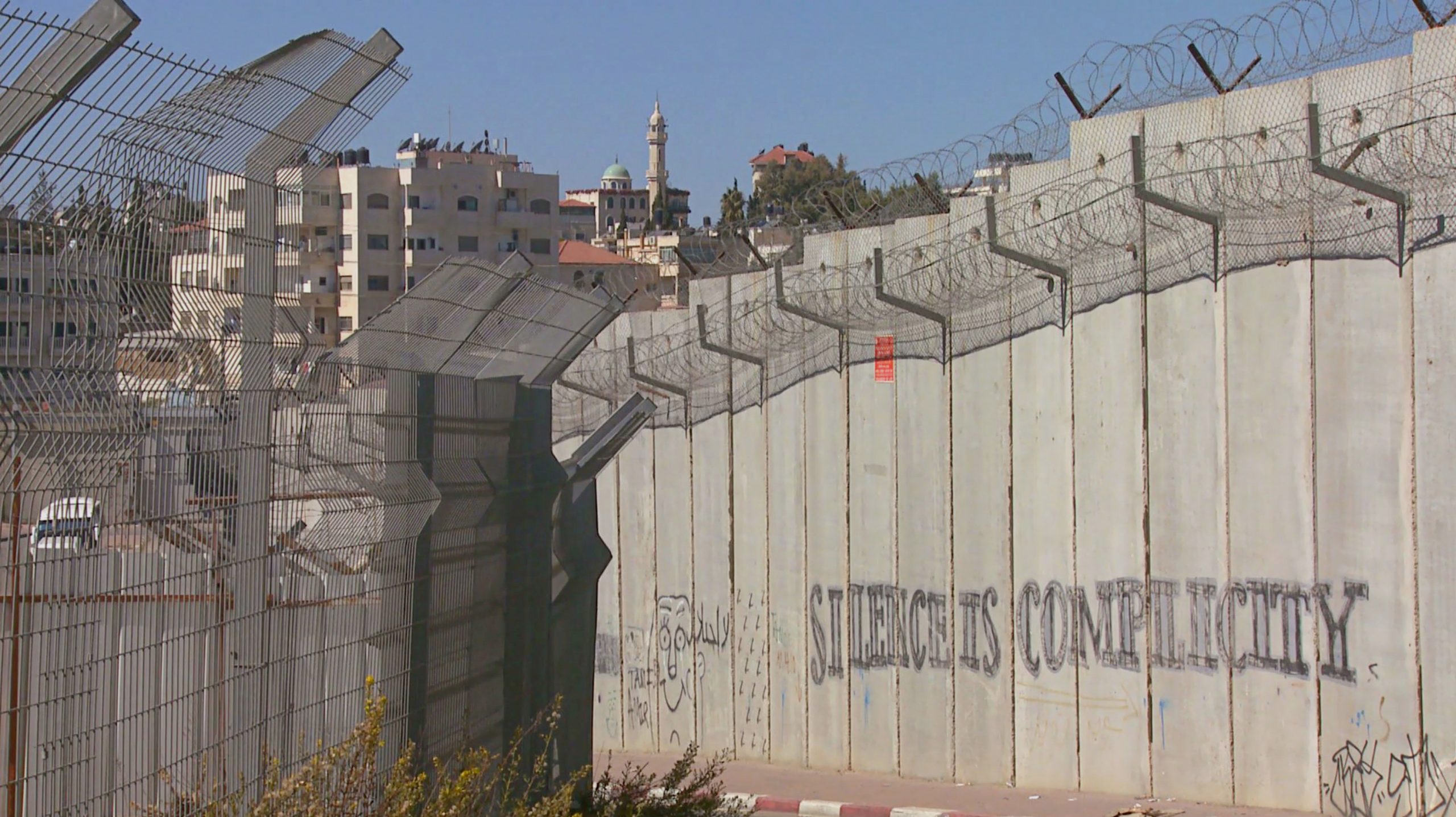 A Talk About Palestine & Israel
The topic of Israeli occupation has garnered a great deal of press over the years, but this last summer a rise in the intensity and volume of violence moved some Peeps members to reach out to us and ask us to offer some context on the issues. There is a lot of information available about policy issues and military actions in Israel, but comparatively little on what is at the root, inciting the violence and protests.
Dr. Sa'ed Atshan, acting Associate Professor of Anthropology at Emory University, invited a highly recognizable and esteemed group of professionals from both Palestine and Israel to speak to their lived experiences of Israeli apartheid.
Diana Buttu, a Canadian-born Palestinian, is a lawyer based in Haifa. Ms. Buttu is well known for her work as legal counsel for the negotiating team of the Palestinian Liberation Organization. In this role, Ms. Buttu was seen in interviews around the globe in the early 2000s serving as an eloquent and impassioned speaker on the topic of Palestinian rights. Her conclusion in later years, however, has been that negotiating with Israel is unproductive as the power imbalance between the two sides is too pronounced to be effective.
Dr. Ruth Ben-Artzi, born and raised in Israel, came to the United States in her twenties. A powerful and tireless advocate for Palestinian rights throughout her career, Dr. Ben-Artzi is an Associate Professor of Political Science at Providence College. Her research is on the relationship between developed and developing countries and how international institutions shape these relationships with her most current work addressing conflict management in the context of Israeli-Palestinian conflict. 
Edo Konrad, Editor in Chief at +972 Magazine, is a US-born Israeli currently working in Tel Aviv. Mr. Konrad is also a prolific anti-apartheid speaker, devoting his life and the work of his team of journalists to creating stories that provide greater context and depth of representation for Palestinians for English-speaking audiences around the world. Mr. Konrad and his team, like those of us at Peeps, are so committed to ensuring more complex, nuanced and inclusive reporting be made available to readers, that the platform is funded completely by themselves and their supporters.
The curator of this panel, Dr. Sa'ed Atshan, is a Palestinian academic working in the States. Dr. Atshan's work addresses contemporary Palestinian society in politics, global LGBTQ+ social movements and peace and conflict studies of the Middle East. His commitment to Anthropology stems from the application of ethnographic method to "the capture of the imperialist projects and resistance to imperialism going on in the field." Dr. Atshan's most recent work has been published in two books he has written this year: The Moral Triangle: Germans, Israelis, Palestinians and Queer Palestine and the Empire of Critique.
We hope you enjoy Peeps' first foray into video interviews. We'd love your thoughts and comments either below or email us at peeps@peepsmagazine.ca*.
*Peeps magazine is devoted to creating a safe space to discuss issues and problems in our times. Only respectful, transparent and considerate communications will be posted by our moderators. Any disrespectful or profane communications will result in a ban from the platform.
__
Anya-Milana (A-M) Sulaver has been the Publisher of Peeps since 2018 and Executive Editor of the magazine since 2015, having worked as a cultural translator across film, television and academia for over 20 years. A-M's work has included documentaries sharing Indigenous histories by Indigenous Turtle Islanders as well as rigorous study of narratives of national context in her MA in Interdisciplinary Studies. At the core of the work across her career is a commitment to ensuring those who have been "written over" are given space to write and speak themselves.
All photography, illustration and video for this issue has been sponsored by