Cultural Trauma
Issue

❼
↓
Interview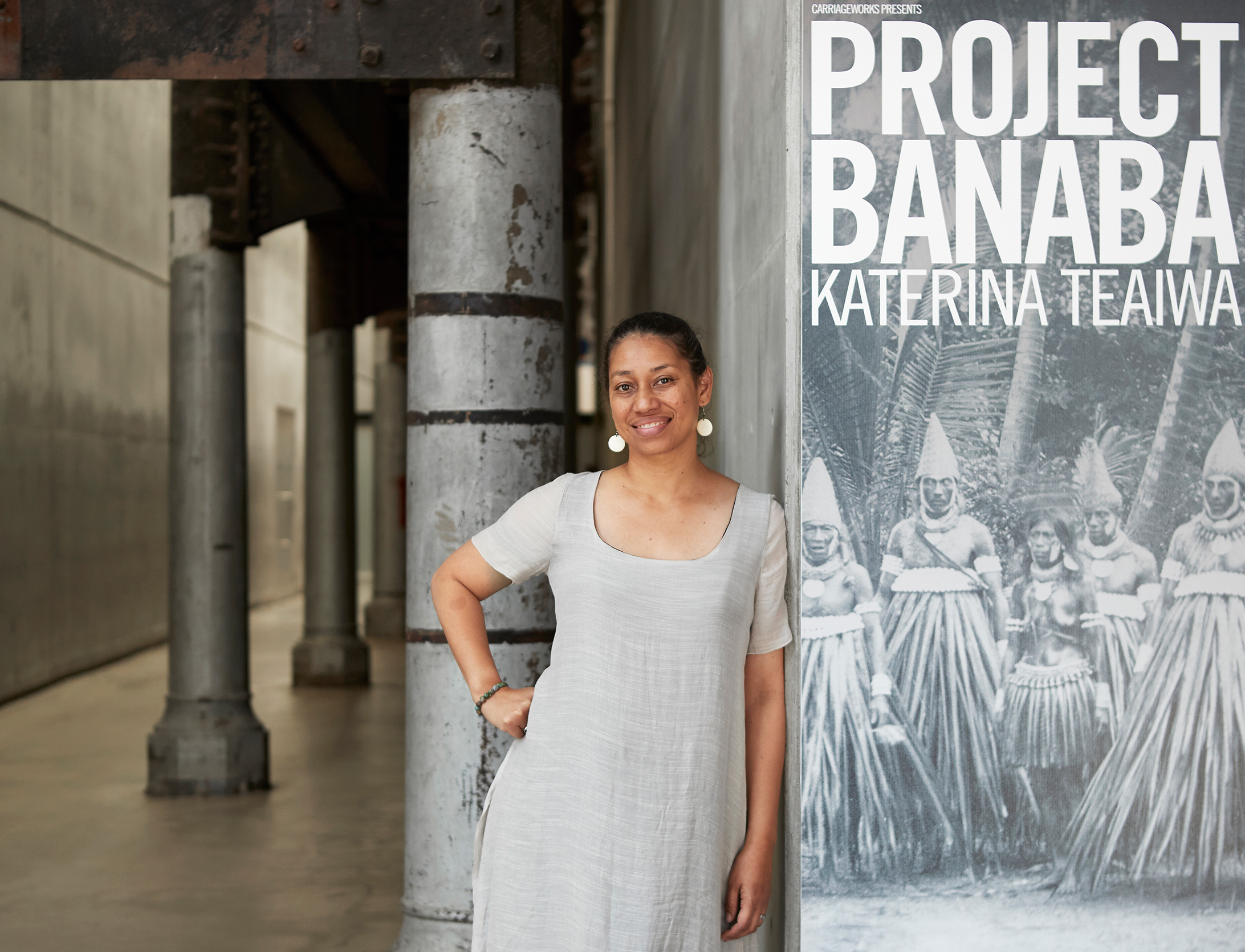 Dr. Katerina Teaiwa of the Australia National University shares the story of the corporate development and mining of a small, 2 kilometer-wide island in the South Pacific in her art installation Project Banaba. She speaks with our senior editor Kristen Kaefer about Banaba's past and present, and about how Banabans are working to ensure that their island and those around them have a future.
Photos of Project Banaba by Zan Wimberley for Carriageworks, Sydney, Australia, 2017.
Black and White images from Banaba/Ocean Island, circa 1900, the National Archives of Australia.
Project Banaba was originally commissioned by Carriageworks and curated by Yuki Kihara. The exhibition received additional support from the Australian National University, MTG Hawke's Bay Tai Ahuriri, and Te Uru Waitakere Gallery, Auckland, Aotearoa New Zealand where it will be shown in 2021.
__
Katerina Teaiwa was born and raised in Fiji and is of Banaban, I-Kiribati and African American descent. She is Associate Professor in Pacific Studies in the School of Culture, History and Language, College of Asia and the Pacific, Australian National University. She is author of Consuming Ocean Island: stories of people and phosphate from Banaba (2015) and a visual artist touring Project Banaba in Australia and Aotearoa New Zealand, and curated by Yuki Kihara. Katerina is currently Vice-President of the Australian Association for Pacific Studies, and Art Editor of The Contemporary Pacific: a journal of Island Affairs. Her writing on Pacific regionalism, climate change and culture has been published in Australian Foreign Affairs,Sydney Morning Herald, the Conversation, Australian Outlook and the Guardian. In 2020 she joined the Board of New Zealand's Pacific Cooperation Foundation. She lives in Canberra, Australia, with her partner and two daughters.