Art +
Ethnography
Issue

❸
↓
Editorial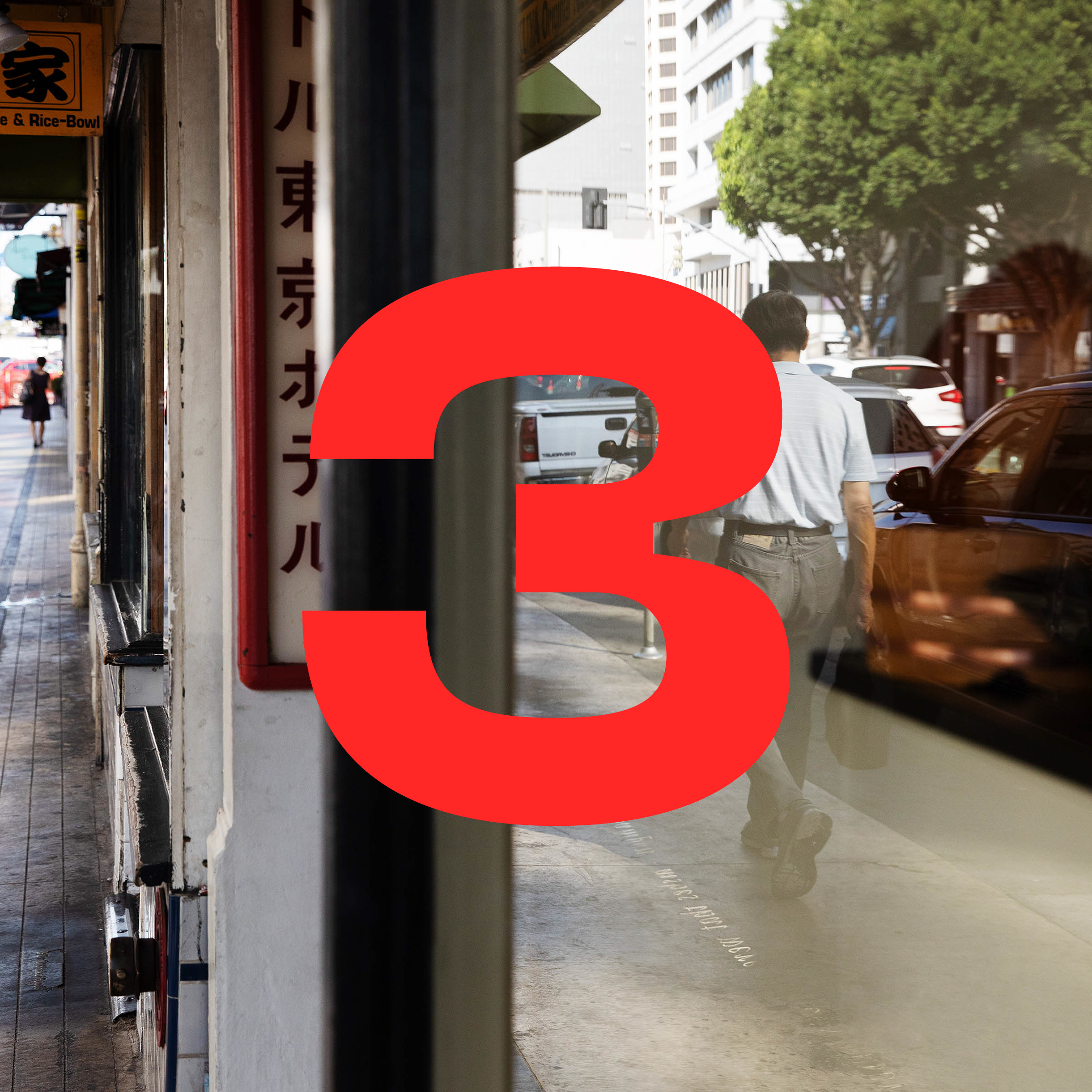 Art + Ethnography, Issue 3 of Peeps
Welcome to Peeps!
The more I work with ethnographic researchers, the more I find people, like the team here at Peeps, who are driven to share complex understandings across communities. Because art and ethnography are often both driven by this same needーthough the things we make to generate this understanding are often very differentーsometimes the line between art and ethnography gets blurred. This inaugural issue of Peeps in digital form looks at the moments when art becomes ethnography and when ethnography becomes art.
The first article the editorial team started developing was Dipti Desai's The Writing on the Wall. Dipti's research focuses on art that has crossed over successfully to serve as ethnography. We were particularly interested in her research on Sheila de Bretteville's street installation in Little Tokyo, which looks at the community impact of anti-Japanese sentiment and actions in the neighbourhood in World War II.
The importance of this monument to the history of the US cannot be overstated. Ten years ago, most people would not have imagined that we would be facing the same kinds of critical decisions in the treatment of immigrant groups in North America as we did in 1941. But here we are, almost 80 years later, confronted once again with the limits of our own compassion. The photography for the article was shot by Zen Sekizawa, an LA based photographer who grew up in Little Tokyo and who is familiar with de Bretteville's art in her neighbourhood. Zen's photographs combined with Dipti's analysis provide some provocative questions and analysis that feels deeply relevant today.
The second article that the Peeps editorial team started developing was Making with Magic by Sabrina Scott. Less an article and more an invitation to shift the notion of making, in and of this world, from the human-centric viewpoint that is so common to a more expansive understanding of compassion with the world, Sabrina shares an exquisitely written piece that speaks to the complex interplay between art and autoethnography in the production of her graphic novel Witchbody. Her piece challenges us to consider what it would mean to include other-than-humans in our creative practices, small and large.
This issue's photo essay is a participatory art series that has been produced over 13 years depicting the interior lives of soldiers returning from wars abroad. Like de Bretteville's installation, Jennifer Karady uses a qualitative research process that serves as the basis for a collaboration with the soldiers in the production of narrative photographs. The photos illustrate the in-between space these veterans occupy once they return and as they continue to process their experiences abroad. Titled Because We Haven't Left, the article explores how Karady's photographs serve as powerful participatory art. In many cases the process of making the images produced understanding and healing between the soldiers and those closest to them, showing the interior lives the soldiers could otherwise not communicate to their present family and friends. Karady shares some of these stories in the captions to each of the photographs in the series.
Departing from our previous approach to content, we will be including some editorial writing. This includes an explanation about the new Peeps, our new business model, and what we hope to become. We will also be offering peeks behind the curtain into some of our internal debates and questions. In this issue, our new editor, Jes Lee, and I debate the nature of the contribution to ethnography and documentary production provided by the Sensory Ethnography Lab's film Leviathan. It is a provocative film that has left us with some questions that we invite you to weigh in on.
This brings us to the last important change as we delve more deeply into digital production prior to bringing Peeps back to print next year. We are striving to create a space where our readers and community can become part of what we make. Sometimes that will be a direct request for your involvement. For instance, this issue we're launching a playlist. We've provided our initial contributions to get the ball rolling, but the quality and value of this playlist will depend entirely on what you do with it—how you make it your own. You may also notice that we have activated comments on the site now. This is because we expect and hope that you will start sharing your reactions and thoughts for the community. This will deepen our understanding of the kinds of questions you have, and will help us to better develop stories and projects for all of us to work on in coming issues.
Your comments and contributions will inform the direction and development of Peeps digital, Peeps in print and anything else that we may make. Which may be the reason why we keep coming back to the topic of art and ethnography: because for us there is no greater inspiration for creation than deep, empathetic, collaborative and qualitative research. So, among the other invitations to create that you will find throughout this issue, we invite you to help us co-create Peeps. Let's make something special, and see how it grows. ●